( English - below )
Der Frühling hält Einzug, hier im bayrischen Allgäu,
und während viele Menschen in Deutschland gerade hart von der Corona-Krise und den Maßnahmen der Bundesregierung und der Länder betroffen sind, habe ich das Glück als Handpanbauer meiner Arbeit ohnehin zu Hause in meiner Handpanmanufaktur nachzugehen.
Ein noch größeres Glück ist wohl zurzeit unser großer Garten, der mir wie jeden Fühling besonders viel Aufmerksamkeit und Liebe abverlangt, und mich so zeitweise mehr zum Gärtner werden lässt, als zum Handpanbauer - den ich aber gerade in diesen verunsicherten Zeiten noch einmal mehr schätze.
Tomaten müssen vorgezogen, der Folientunnel bestellt, Beete vorbereitet und die Vorzucht im Frühkasten ausgesät werden.
Der Winter hier im Allgäu / Bayern ist lange und lässt mir viel Zeit und Raum um Handpans zu bauen - der Frühling konkurriert stets etwas mit dem Bau meiner Instrumente.
Dennoch bleibe ich natürlich auch an meiner Arbeit als Handpanbauer arbeite stetig an der Verfeinerung der Luna, und hoffe ich dass ich alle Aufträge und Anfragen wie geplant erledigen und beantworten kann und bin dankbar dass es so viele Menschen gibt die mir meine Art hier zu Arbeiten ermöglichen.
Danke für eure Anfragen und euer Vertrauen.
Liebe Grüße aus Bayern,
bleibt gesund,
Sebastian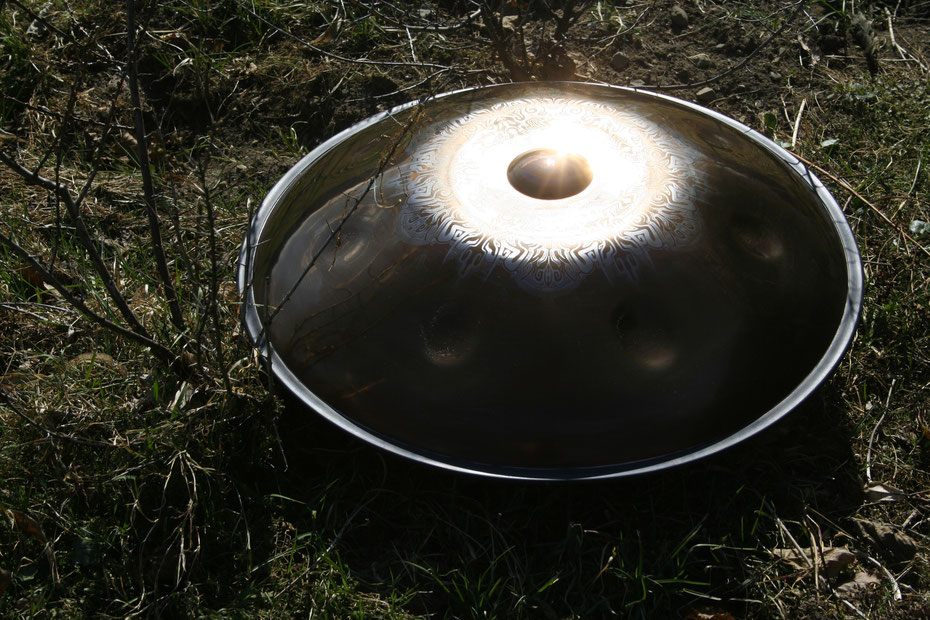 Spring is coming, here in the Bavarian Allgäu,
and while many people in Germany are currently hard hit by the Corona crisis and the measures of theGovernment and the Federal States, I am lucky enough to be able to carry out my work as a handpan-maker at home in my handpan workshop anyway.

An even greater happiness is our big garden, which demands a lot of attention and love from me, and which asks me to become more of a gardener than a hand grower - but which I appreciate even more in these uncertain times.

Tomatoes have to be brought forward, the foil tunnel has to be ordered, beds have to be prepared and the pre-breeding has to be sown in the early box.

The winter here in Allgäu / Bavaria is long and leaves me a lot of time and space to build handpans - but spring always competes a little bit with the building of my instruments.

 Nevertheless, I am still working on my work as a handpan maker, trying to make the LUNA better and I hope that I can complete and answer all orders and inquiries as planned and I am grateful that there are so many people who make my way of working here possible.

Thank you for your inquiries and your trust.
Best wishes,
and stay healthy.
Sebastian